Fashion is always pitted against style. The real winner is a combination of the two – personalized by you to fit your particular taste and personality.
That's what
trendy men hairstyles
are all about too – a classic take on the latest look.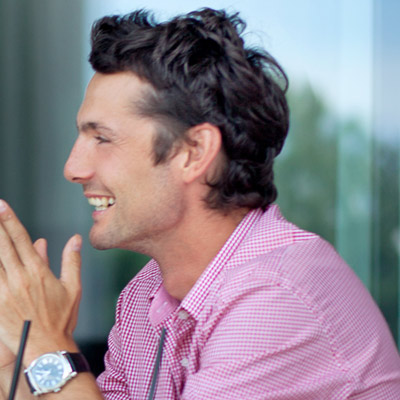 Above, you can see how men's hairstyle trends don't have to fussy or finicky. Slicked back hair has been huge this year but if that's not your thing, messy is also in.
Thick hair (with some natural wave) is worn slightly grown out to almost medium length. Hair is tousled with product in that McDreamy – Twilight version of bedhead. Try American Crew Fiber for a great combination of hold and flexibility.
Worn with groomed brows and burns, a classic pink collared shirt, and timeless watch,
trendy men hairstyles
are suitable for work and play.