The maxim "what's old is new again" is true for fashion and hair. While hairstyles haven't been returning with the same speed (how are the 90s already back?), retro and vintage hairstyles, like the classic
short back and sides – long on top
, have been dominating the 20-tweens.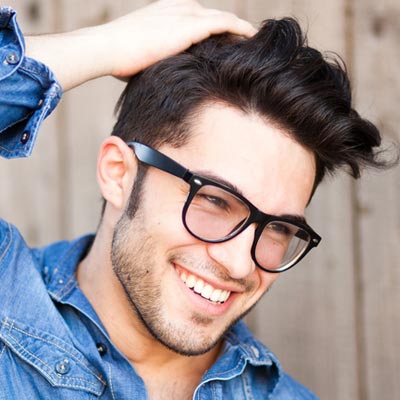 Classic men's hairstyles have jumped through the screen of top television shows (Mad Men, Boardwalk Empire) and onto the runways. Channeling the debonaire cool of the 1930s on, current hair trends have marked the return of style and sophistication to this decidedly casual era.
To get this hipster hair, all you need to ask for is "long on top, short back and sides." Based on your preference and hair type, you can shorter on the back and sides, all the way down to the shaved undercut, and longer or shorter on top.
Whatever the length, this a great looking haircut with plenty of styling options. For the very now look, wear it slicked back, across, or up into a quiff. Or you can spike it, wear it messy, or do nothing at all.